Top 100 Most Successful Startups in Bangalore
When you walk down the streets of the Koramangala neighbourhood in Bangalore, there are three things there's an abundance of – bars, engineers and entrepreneurs. With a new startup mushrooming almost on a daily basis from hostel rooms and universities, Bangalore is proving to be one of Asia's fastest growing startup ecosystems.
Best Startups In Bangalore
These 100 Startups are one of the best in their specific industry and their success is an inspiration for many people who dream to become a successful entrepreneur.
Startups List:
ZoomCar
MoneyTap
Zivame
Groww
Zerodha
BYJU's
Cred
Razorpay
Khatabook
Rentomojo
Dailyhunt
GingerCup
Colive
StayAbode
Amagi Media
YULU
HackerEarth
Ezetap
Simplilearn
Zefo
HappyLocate
Corefactors
PurpleRain
BlueStone
Systemantics
InstaScribe
Blackbuck
Flutura
CueMath
75F
Practo
KredX
HouseJoy
Ather
YouPlus
Tookitaki
Exotel
DailyRounds
TalView
Get My Parking
Scaler Academy
Mphasis
Lo! Foods
Nexhop
Fabulyst
XoXoday
Ezyhaul
Appriffy
Fanzart Fans
Enguru
Dunzo
FindMyHealth
Kapture CRM
Money View
WoofWoofNow
Factoreal
Kipstay
Healthy Master
Cashfree
De Space
Ninjacart
Foxmula
GrabOnRent
ZestMoney
Drivezy
Multibhashi
ADmyBrand
Luxaire
Strata
Bonito
Voonik
Spoonshot
Refrens
AttainU
Blowhorn
MyCaptain
CamfyVision
Docttocare
Arzooo
Grexter Living
Vedantu
GamesKraft
LegalDesk
Capital Float
Recko
MPL
Embibe
Zeta
BuyHatke
Chumbak
Moonfrog
Nestaway
PlaySimple
Smallcase
Skillenza
Headout
Flipclass
Happay
Hansel Software
ToneTag
List of 100 Successful Startups in Bangalore:
1. ZoomCar
Founders: Greg Moran and David Back
Industry: Car Rental
Founded In: 2013
Zoomcar, a Bangalore-based startup, is the first company in India to focus on self-drive car rental.
It was launched in 2012 by David Back and Greg Moran.
The company gives people the freedom to rent vehicles for one or more days. The customers are charged on an hourly or per-day basis depending on their requirements.
The company operates in more than 15 Indian cities, including Bangalore, Pune, Delhi NCR, Hyderabad, Mumbai, and Chennai.
2. MoneyTap
Founders: Bala Parthasarathy, Kunal Varma, and Anuj Kacker
Industry: Fintech
Founded In: 2017
The MoneyTap app issues collateral-free credit up to a limit of INR 5 lakhs.
People can choose from several repayment options with respect to time - ranging from 2 to 36 months.
MoneyTap was founded by Bala Parthasarathy, Kunal Varma, and Anuj Kacker who are IIT and ISB alumni.
MoneyTap raised a seed funding of $12.3 million from Sequoia India, New Enterprise Associates, and Prime Venture partners.
3. Zivame
Founders: Richa Kar and Kapil Karekar
Industry: Clothing
Founded In: 2011
Zivame is an online lingerie store featuring hundreds of styles of intimate wear for women.
Zivame offers a wide range of products for women—lingerie, activewear, pajamas, boxers, housecoats, etc.
Zivame was founded by Richa Kar and Kapil Karekar in 2011.
It is India's leading online lingerie platform, offering more than 5,000 styles, 50 brands, and 100 sizes.
4. Groww
Founders: Lalit Keshre (CEO), Harsh Jain, Neeraj Singh, and Ishan Bansal
Industry: Digital investment platform
Founded In: April 2016
Founded in the year 2016, Groww is headquartered in Bangalore, Karnataka, and acts as a mutual fund investment platform that helps users invest in mutual funds and stocks.
Through this platform the users can directly invest in mutual funds, stocks, initial public offerings, digital gold, and exchange-traded funds.
The company has been founded by the former employees of Flipkart and had already raised $140 million as per the reports in April 2021.
5. Zerodha
Founders: Nikhil Kamath, Nithin Kamath
Industry: Finance/Stock Exchanges
Founded In: 2010
Zerodha Broking Limited is an Indian financial services company that promises retail and institutional brokerage, trading services of currencies and commodities, mutual funds, and bonds.
Zerodha boasts of an online website with detailed information on stock trading and capabilities.
The brand joined the unicorn club with a self-assessed valuation of over $1 billion in June 2020 and became the first Indian brokerage firm to achieve such a feat!
6. BYJU's
Founders: Byju Raveendran, Divya Gokulnath
Industry: Edtech, E-Learning
Founded In: 2011
BYJU's was founded in 2011 in Bangalore, named under Byju Raveendran, who started the company with his wife, Divya Gokulnath.
It was started as an online learning provider to offer the best and the most interactive and effective courses for students from grade 1 to those who are looking to crack competitive exams.
BYJU's has been quite successful in growth and acquisitions and received equally laudable fundings as well.
It is the world's highest-valued educational technology company, valued at $16.5 billion, as of June 2021.
7. Cred
Founders: Kunal Shah
Industry: Edtech, E-Learning
Founded In: 2018
Credit card management and bill payments have become easier with CRED.
CRED helps its members to manage their credit cards and pay their bills online and get exclusive rewards for their payments.
Kunal Shah had founded CRED in the year 2018.
8. Razorpay
Founders: Harshil Mathur, Shashank Kumar
Industry: Fintech, Payments
Founded In: 2014
Razorpay is a payments platform founded in 2014 that acts as a payment gateway for businesses to be integrated with their websites in order to accept their payments.
Furthermore, with the premium suite from Razorpay, the businesses can not only accept payments but process them and disburse them as well.
Razorpay accepts all kinds of payment modes that we can find today, including UPI, PayZapp, JioMoney, Mobikwik, Airtel Money, Freecharge, Ola Money, and more.
9. Khatabook
Founders: Ashish Sonone, Dhanesh Kumar, Jaideep Poonia, Ravish Naresh, Vaibhav Kalpe
Industry: Accounting, Financial Services, Saas
Founded In: 2018
Khatabook is one of the fastest-growing Indian Fintech Saas companies that extends powerful and effective digital financial tools and solutions for micro, small and medium businesses, and enterprises.
Available in 11+ languages and with a registered user base of over 20 million users.
Khatabook is contributing significantly to increase efficiency and reduce overall costs, thereby bringing in safe and secure business and financial solutions.
10. Rentomojo
Founders: Achal Mittal, Ajay Nain, Geetansh Bamania
Industry: E-commerce, Furniture, Rental
Founded In: 2014
RentoMojo was founded in 2014 as an online rental platform that offers furniture, electronic appliances, and other appliances on a monthly rental basis to the end-users.
As buying everything becomes quite expensive for young working professionals earlier in their job, Rentomojo understands their inconveniences and offers easy and affordable renting options for both small and large furniture and appliances.
11. Dailyhunt
Founders: Umang Bedi, Umesh Kulkarni, Virendra Gupta
Industry: IT, Media, Social News, Social Media
Founded In: 2007
Dailyhunt is a popular Indian content and news aggregator application based out of Bangalore.
Dailyhunt provides content in local languages.
The platform is currently well-versed in 14 Indian languages in which it delivers its contents in the form of new and current updates on trending topics.
12. GingerCup
Founders: Deepak Bansal and Devleena Neogi
Industry: Marketing
Founded In: 2015
GingerCup is a creative advertising agency. It specializes in coffee and teacup branding.
The company helps brands engage and interact with their target audience by printing marketing messages on paper cups.
GingerCup enables brands to reach out to their target group during tea breaks at offices and colleges.
Deepak Bansal and Devleena Neogi founded GingerCup. The couple came up with the idea of leveraging paper cups for branding and launched a startup centered on it in 2015.
13. Colive
Founders: Suresh Rangarajan, Arun Singh, and Saurav Swami
Industry: Real Estate
Founded In: 2016
Colive is a Bangalore-based co-living space provider. It offers ready-to-move-in homes equipped with modern tech-enabled safety features.
All the homes are fully serviced and professionally managed, not to mention the flexible offers and affordable options directed towards urban living.
The spaces are designed specifically for single professionals and young couples who prefer living in a social community comprising like-minded millennials.
Colive was founded by Suresh Rangarajan, Arun Singh, and Saurav Swami. Suresh is the CEO of Colive, Arun is the chief investment officer, and Saurav is the vice president
14. StayAbode
Founders: Viral Chhajer, Varun Bhalla, Devashish Dalmiya
Industry: Real Estate/Co-living
Founded In:  2016
StayAbode offers beautiful, fully furnished living spaces for young professionals.
These are designed such that the residents have their own private spaces along with shared spaces for working, dining, etc.
Thus, residents enjoy their private space in the midst of a community of like-minded people that ensures they don't feel lonely and left out in the city.
It leases out complete buildings–from the basement to the terrace–and turns them into co-living spaces.
15. Amagi Media
Founders: A Srinivasan, Baskar Subramaniam, Srividhya Srinivasan
Industry: Advertisement
Founded In: 2008
Amagi Media is a Bengaluru-based company that sells advertisement spots on English, Hindi, and Kannada TV channels.
It allows advertisers to target cable TV subscribers across cities and regions by leveraging various TV channels.
Outside India, it provides in-house technology to TV networks to assist them in delivering targeted ads and content.
16. YULU
Founders: Amit Gupta, Naveen Dachuri, RK Misra, Hemant Gupta
Industry: Electric Vehicles
Founded In: 2017
YULU provides seamless, shared, and sustainable first and last-mile connectivity using Micro Mobility Vehicles (MMV) through a user-friendly mobile app.
YULU vehicles are designed for shared micro-mobility for Indian climatic and road conditions.
YULU provides a user-friendly app that uses IoT, Machine Learning & AI, and Cloud Computing.
17. HackerEarth
Founders: Vivek Prakash
Industry: Software Development
Founded In: 2012
HackerEarth is a management software company that helps companies in the recruitment of candidates.
The company has around 200 employees and aims to become better and larger with time.
HackerEarth was founded in 2012 by Vivek Prakash, a graduate of the Indian Institute of Technology, Roorkee.
With its roots in Bangalore, HackerEarth has now shifted its headquarters to California.
18. Ezetap
Founders: Abhijit Bose, Bhaktha Keshavachar
Industry: Fintech
Founded In: 2011
Ezetap is a mobile-based payments company that collects electronic payments from debit and credit cards.
Ezetap retails a pocket-sized point of sale (PoS), pin, and magnetic strip scanner.
It not only reads the magnetic strips on credit and debit cards but can also convert mobile devices such as smartphones, tablets, and even Windows desktop PCs into PoS terminals.
19. Simplilearn
Founders: Krishna Kumar
Industry: Edtech
Founded In: 2009
Simplilearn is an online platform for professional training.
The company offers more than 400 courses in the areas of IT, programming, digital marketing, and project management.
It also provides classroom workshops and online classes for businesses and enterprises, some of which are renowned Fortune 500 companies.
Krishna Kumar came up with the Simplilearn initiative in 2009. Simplilearn raised $31 million through 4 rounds of funding.
20. Zefo
Founders: Rohit Ramasubramanian, Karan Gupta, Himanshu Joshi, Arjit Gupta
Industry: Marketplace
Founded In: 2015
Zefo is a Bangalore-based online startup offering a marketplace for used goods.
Zefo also works as a factory marketplace for furniture and appliances where it runs exchange programs for other companies like Urban Ladder.
The team is also working with Flipkart on an appliances exchange program.
Zefo was founded in August 2015 by Rohit Ramasubramanian, Karan Gupta, Himanshu Joshi, and Arjit Gupta.
21. HappyLocate
Founders: Ajay Tiwari, Sainadh Duvvuru
Industry: Relocation and Transportation
Founded In: 2017
HappyLocate is a one-stop relocation solution.
It automates and enables corporates to manage end-to-end employee relocation through mouse clicks, enhancing the efficiency and experience of new hires joining with an in-built approval system while maintaining 100% policy-compliant migrations.
With over 4,000+ relocation requests catered to for date, HappyLocate is currently one of the most preferred relocation partners in India.
22. Corefactors
Founders: Sharmila Sundaram, Vimal M.
Industry: Marketing CRM (SaaS)
Founded In: 2012
Corefactors provides all-in-one business management solutions.
It integrates cross-functional responsibilities of marketing, sales, front desk, account management, and overall communication.
The offering is a cloud-based, device-agnostic product that inculcates personalized bulk SMS, bulk email, landing pages, click-to-call, and voice record campaigns.
Supported by a cohesive, formidable tech team since 2012, Corefactors handholds the client from lead capture to lead conversion.
23. PurpleRain
Founders: Sathish Ganesh
Industry: SaaS
Founded In: 2010
PurpleRain provides two B2B tools called Limecalls and OutreachPlus.
PurpleRain's team is 100% remote with over 50 people from more than 20 countries.
Founded by Sathish Ganesh in 2010, this Bangalore-based startup is bootstrapped and has its presence in India, London, and California.
Thousands of B2B users globally rely on PurpleRain products for sales automation, cloud communication, and big data.
24. BlueStone
Founders: Gaurav Kushwaha
Industry: Jewelry
Founded In: 2011
Bluestone sells an unmatched collection of certified jewelry.
It has become one of the fastest growing online players, consistently achieving 2.5X revenues relative to the previous year.
BlueStone claims to have grown by 150 percent year on year.
25. Systemantics
Founders: Jagannath Raju
Industry: Robotic Technology
Founded In: 1995
Founded in 1995, Systemantics is a robotics firm building industrial robots for the manufacturing sector.
It designs, manufactures, and markets factory automation components and systems.
The company's products include a pick-and-place robot used for small parts feeding and assembly.
26. InstaScribe
Founders: Abhaya Agarwal
Industry: Application
Founded In: 2013
InstaScribe is a medium for creating e-books.
InstaScribe provides a WYSIWIG editor and intuitive ways of directly editing the e-book.
It hands over the control on format and semantics without having to worry about the technical details.
The user can import content, directly edit and format it, auto-create TOC, easily fill up metadata, upload a cover, and export the e-book to various formats in one-click.
27. Blackbuck
Founders: Deepak Garg and Gazal Kalra
Industry: Logistics
Founded In: 2014
Blackbuck provides surface transport logistics services.
It coordinates delivery trucks going between different cities using technology and operational processes.
The company claims to be the largest trucking platform.
28. Flutura
Founders: Krishnan Raman, Srikanth Muralidhara, and Derick Jos
Industry: Industrial IoT
Founded In: 2012
Flutura is an industrial IoT intelligence company emphasizing machine-to-machine Big Data Analytics.
Flutura's IoT intelligence platform, Cerebra, streams machine signals and derives actionable insights to optimize asset, process, and operational efficiency using diagnostics, prognostics, and asset assessment.
Flutura was the combined idea of Krishnan Raman, Srikanth Muralidhara, and Derick Jose in 2012.
29. CueMath
Founders: Manan Khurma
Industry: Edtech
Founded In: 2013
CueMath helps students learn mathematics in an interesting manner and lets them overcome the difficulties related to the traditional blackboard learning method.
It offers mathematics courses designed for a continuum of students, from kindergarten to high school.
CueMath uses mathematics worksheets curated under the supervision of trained and certified teachers to ensure a rigorous curriculum that is fun at the same time.
30. 75F
Founders: Deepinder Singh
Industry: Building Automation & Controls
Founded In: 2012
75F is a building controls company that makes smart-building automation affordable and easy to deploy; all of this while improving occupant productivity through enhanced comfort and indoor air quality.
75F's Building Intelligence System uses IoT and smart algorithms in the cloud to not only optimize energy efficiency but also uses the input from sensors to proactively adjust HVAC, indoor air quality, and lighting settings to optimize occupant comfort.
31. Practo
Founders:  Abhinav Lal and Shashank ND
Industry: Healthcare Saas
Founded In: 2008
Practo is the world's leading healthcare platform that connects millions of patients with hundreds of thousands of healthcare providers around the world and helps people make better healthcare-related decisions.
Practo is one of the fastest-growing Silicon Valley SAAS startups.
Practo provides a singular platform that helps consumers with all of their healthcare requirements–finding the healthcare provider, booking an appointment, online doctor consultation, getting their tests done, and even ordering medicines.
32. KredX
Founders: Manish Kumar
Industry: Finance, Fintech
Founded In: September 13, 2015
KredX was founded in 2015 with the aim to solve challenges related to cash flow.
KredX now stands as one of the biggest invoice discounting marketplaces from India that helps the businesses get access to working capital quickly, within 24-72 hours at maximum, which they can achieve by selling their unpaid receivables.
KredX also brings numerous opportunities for investors to earn higher returns with lower risks via unique short-term investment schemes.
33. HouseJoy
Founders: Arjun Kumar, Sanchit Gaurav, Sunil Goel
Industry: Home construction, renovation services
Founded In: 2014
Housejoy was founded in 2014 and is headquartered in Bangalore.
It is a home construction, painting, renovation, interior designing, maintenance, sanitization, and fumigation services company that also provides at-home beauty and make-up services, packing and moving, and home delivery services, through which it delivers essential daily needs.
Housejoy has received $30.2 million in funds to date and is planning its next funding round that would infuse around Rs 150 cr.
34. Ather
Founders: Tarun Mehta and Swapnil Jain
Industry: Automotive, manufacturing
Founded In: 2013
Ather is an automotive manufacturing company founded in 2013 and has its headquarters in Bangalore.
Ather is a company well-known for the manufacturing of electric vehicles.
It has manufactured 2 scooters - Ather 450X and the Ather 450 Plus, launched in 2020, which it markets all around the country and has manufactured more than 40,000 vehicles to date.
35. YouPlus
Founders: Shaukat Shamim
Industry: Video Search Engine
Founded In: 2014
YouPlus is a video opinion search engine.
The company filters videos produced and published online and give out valid opinion on these videos to the public.
YouPlus leverages keyword matching to generate perspectives, similar to what Google does in the global market with its search engine.
36. Tookitaki
Founders: Abhishek Chatterjee
Industry: Marketing
Founded In: 2012
Tookitaki focuses on data intelligence with consumer behavior discovery and prediction being the pitch.
It deals with media platforms and does planned marketing for its clients.
Tookitaki ensures the target audience is involved in the discussion and focuses on building content on those lines.
37. Exotel
Founders: Shivkumar Ganesan, Ishwar Sridharan, and Siddharth Ramesh
Industry: Customer Care Services
Founded In: 2011
Exotel helps build reliable connections with customers over voice and SMS.
The company primarily focuses on phone calls and SMS(s) to save clients from the pain of investing in building a system specifically for such requirements.
Exotel provides sales tools, marketing tools, support tools, productivity tools, and business intelligence services.
38. DailyRounds
Founders: Nimmi Cherian and Deepu Sebin
Industry: Forum
Founded In: 2013
DailyRounds is an academic network for doctors.
It came into existence in 2013 through the efforts of Nimmi Cherian and Deepu Sebin.
DailyRounds comprises a team of doctors and coders dedicated to building an ecosystem that fulfills the academic needs of medical professionals.
39. TalView
Founders: Sanjoe Jose, Jobin Jose, Subramanian K, and Tom Jose
Industry: SaaS
Founded In: 2017
TalView offers an online platform where users can conduct video interviews for pre-screening candidates as part of the recruitment process.
Salient features of the product include the setup of interview invites, adding and sharing questions, and giving verdicts on the chosen individuals.
Talview was founded by Sanjoe Jose, Jobin Jose, Subramanian K, and Tom Jose in 2017.
40. Get My Parking
Founders: Chirag Jain, Rasik Pansare
Industry: Automotive, software
Founded In: 2015
Get My Parking is a Platform-as-a-Service company that works on a B2B model.
Headquartered in New Delhi, Get My Parking integrates all the different parking equipment together and connects with on the mobile or cloud helping businesses and individuals to park their vehicles seamlessly.
Get My Parking has raised a total amount of $10.4M in its fundings over 5 rounds. IvyCap Ventures and Indian Angel Network are the leading investors for the company.
41. Scaler Academy
Founders: Abhimanyu Saxena, Anshuman Singh
Industry: Edtech, Computer, Software
Founded In: April 2019
Scaler Academy is a Bengaluru-based edtech startup that focuses on the students who are eager to pursue advanced online computer science programs.
Scaler Academy has framed a 6-month online course, which is effectively designed to enhance the coding skills of professionals with exposure to the latest technologies.
42. Mphasis
Founders: Jeroen Tas
Industry: IT
Founded In: 1998
Mphasis is an IT services company that helps transform businesses with the use of cutting-edge technology that it provides.
Mphasis focuses on the primary needs of the enterprises to become fast, innovative, and personalized to keep pace with the age of digital disruption.
The company uses the X2C2TM framework and adopts the value chain/customer-in-view and helps enterprises scale new horizons by the all-new power of cognitive technologies and rich data resident in the enterprises.
43. Lo! Foods
Founders: Sudarshan Gangrade
Industry: Food and beverage / Consumer Goods
Founded In: 2019
Lo! Foods was founded by Sudarshan Gangrade, senior OLA executive in early 2019 as a food and beverage manufacturing and distribution company.
Lo! Foods believes in catering to the Indians with low-carb food products to make their diets healthy and tasty.
With their unique range of healthy food items Lo! Foods strive to help both the followers of the Ketogenic diet and others who simply want to eat healthily and stay fit.
44. Nexhop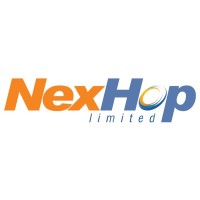 Founders: Ashis Mohanty, Benny M, Surajit N
Industry: eCommerce/Retail Technology
Founded In: 2015
Nexhop is equipped with the power of the internet, which the company leverages to help the retailers get the benefit of online marketing.
The Bangalore-based retail technology company empowers the retailers of now to embrace the internet to build their online presence and acquire, engage and retain their online customers.
45. Fabulyst
Founders: Komal Prajapati, Raj Parakh, Vikas Jethnani, Vishal Chitravanshi
Industry: E-commerce/Technology
Founded In: 2016
Fabulyst is an AI and ML-driven mobile application that helps retailers get the best of technologies to improve their sales and conversion rates.
Fabulyst helps the retailers to speed up, explore more style parameters, and build more informative and engaging content that will generate more accurate and comprehensive search results for them, thereby improving the rates of conversion and maximizing sales.
46. XoXoday
Founders: Abhishek Kumar, Kushal Agarwal, Manoj Aggarwal, Sumit Khandelwal
Industry: SaaS, Enterprise Software, IT
Founded In: 2012
Xoxoday aims to build engaging and happy workplaces.
Creating a motivated workforce is a challenge that every enterprise faces and with Xoxoday they can do just that.
Xoxoday brings in Empuls that the business can now leverage to wipe out critical challenges associated with employee turnover, attrition, employee productivity, and employee happiness.
47. Ezyhaul
Founders: Mudasar Mohamed, Raymond Gillon
Industry: Internet, Transportation
Founded In: 2016
Ezyhaul was founded in 2016 by Mudasar Mohamed, Raymond Gillon as Ezyhaul Private Limited.
It is a prominent digital road freight platform with full-fledged services in South Asia and promises B2B domestic short haul, long haul, and cross-border shipments.
The clients can book Ezyhaul services through their online platform. Furthermore, the clients can choose any marketplaces they prefer, and they can rest assured of the security and convenience of Ezyhaul.
48. Appriffy
Founders: Apurva Gupta, Muzafar Hussain, Santosh
Industry: E-commerce, IT
Founded In: 2015
Appriffy was founded on January 1, 2015, and acts as an IT hub with its headquarters in Bangalore, which helps individuals, startups and other enterprises build cutting-edge tech products.
It is a digital marketplace from where individuals or enterprises can hire developers on an hourly basis, project basis, or on-demand.
49. Fanzart Fans
Founders: Anil Lala, Tarun Lala & Sangeeta Lala
Industry: Luxury products, fans
Founded In: 2012
Fanzart Fans was founded in 2012 as an online marketplace that offers a wide range of unique and classy electric pedestal and ceiling fans.
Fanzart Fans list a wide array of designer fans that one can install in their dining rooms, bathrooms, kitchen, drawing rooms, offices, and more.
Fanzart is looking to gain a share of around 20% of the Designer Fan Segment of the country.
50. Enguru
Founders: Arshan Vakil, Tahem Verma
Industry: Edtech
Founded In: 2015
Founded in 2015, Enguru was developed as a learning application, supported on all the latest mobiles and models that help the users to learn English.
Enguru aims to help the users learn the English language through a combination of interactive games and conversations and thereby, is distinguished from its rivals.
51. Dunzo
Founders: Ankur Aggarwal, Dalvir Suri, Kabeer Biswas, Mukund Jha
Industry: Delivery, Ecommerce
Founded In: 2015
Dunzo is a delivery and eCommerce service providing company that is headquartered in Bangalore and provides its services in Bengaluru, Delhi, Gurugram, Pune, Chennai, Jaipur, Mumbai, and Hyderabad.
The company also operates its Bike Taxi service in Gurugram.
Dunzo offers promising delivery of goods including packages, groceries, food, medicines, and more.
52. FindMyHealth
Founders: Gaurav Bhalotia
Industry: Technology, Health
Founded In: 2012
FindMyHealth is an AI-powered healthcare platform that offers effective healthy, herbal solutions to change the food habits and the lifestyle of the users for good.
This is done by analyzing the selfies of the customers with powerful assessment tools powered by AI and suggests personalized herbal combinations and supplements.
53. Kapture CRM
Founders: Sheshgiri Kamath
Industry: Consumer software, SaaS, CRM
Founded In: 2014
Kapture CRM is a Saas-based computer support platform and cloud telephony solution that helps individuals, startups, and medium-scale companies to solve their queries faster and automating their processes for faster and more effective solutions.
Kapture CRM makes it easier to sort through a large volume of calls where the companies can keep a track of all the calls coming through, make a list of all answered and unanswered calls, available agents, along with all the relevant information of each of them.
54. Money View
Founders: Puneet Agarwal, Sanjay Aggarwal
Industry: Fintech, Financial services
Founded In: 2014
Money View is a user-friendly mobile-operated application that helps users track and organize their expenses, bills, account balances, and more.
This app derives important information from SMSes.
Furthermore, Money View also helps the users to set and follow budgets, set reminders for bill payments and other money-saving options.
55. WoofWoofNow
Founders: Sujit Paul and Rosie Paul
Industry: Petcare, Health
Founded In: 2018
Woofwoofnow is a global pet consulting company founded in 2018.
It started initially from pet taxi services and now offers a range of facilities for pets including online vet consultation, medical record management, mobile medical dispensary, pet merchandise, and more.
The facility of non-emergency consultation and other benefits for pets are a couple of features that make Woofwoofnow a big hit!
56. Factoreal
Founders: Aditya Dhruva
Industry: Advertising, analytics, marketing automation, IT
Founded In: 2019
Factoreal is an automation tool or platform, designed to give the marketers an extra edge, eyeing the overall growth of the brand.
The software operates as a classic Saas example and is built on 3 foundational principles - Simple, Intelligent, Effective.
With its powerful automation technology, Factoreal promises to automate and thereby transform the customers' journey and that of the marketers'.
57. Kipstay
Founders: Achintya Dayal, Arjun Raghunandan
Industry: Travel and tourism
Founded In: 2016
KipStay is a tech-enabled, budget-friendly homestay accommodation network located in the unexplored countryside of India.
Kipstay operates a collection of homestays within a two-five hour drive from major urban cities and outfits them with the comforts of home.
It then rents them by night. Kipstay is designed to redefine short vacations.
The experience, location, and design of Kipstay homestays are created in a way that helps guests unplug and detox from the stress of daily life and rejuvenate.
58. Healthy Master
Founders: Dipti Singhal, Shivali Agrawal
Industry: Health, Ecommerce
Founded In: 2019
Healthy Master strives to deliver healthy food products to its customers.
The company believes in replacing all the unhealthy and junk food items with healthy ones.
It wishes to emerge as a one-stop counter for all the health needs of the end-users.
Healthy Master not only offers quality products but also assures timely deliveries, powered by quality customer support, along with providing exhaustive diet help for people with diabetes, and the followers of gluten-free and keto diets.
59. Cashfree
Founders: Akash Sinha, Reeju Datta
Industry: FIntech, Online payments, App
Founded In: 2015
Cashfree is a fintech company from Bangalore that helps Indian businesses in making and accepting payments.
Cashfree boasts of having more than 50000 businesses under their wing, whom they help in payment collections, vendor payouts, wage payouts, instant loan disbursements, and more.
60. De Space

Founders: Dev Vig and Akshata Menon Vig
Industry: Interior designing
Founded In: 2010
De Space is an interior designing startup headquartered in Bangalore.
De Space caters to the residential homeowners with the help of skilled laborers, contractors, designers, carpenters, and supervisors to bring transforming turnkey designs.
FHD Group India, Dreamspace India, Asense Interiors are some of the competitors that De Space has in the market.
61. Ninjacart
Founders: Ashutosh Vikram, Kartheeswaran K K, Sharath Loganathan, Thiru Nagarajan, Thirukumaran Nagarajan, Vasu Devan
Industry: AgTech, Supply chain management
Founded In: 2015
Ninjacart is a B2B supply-chain initiative focused on fresh produce headquartered in Bangalore.
The company aims to connect the farmers, manufacturers, and brands directly to the retailers.
With the help of the Ninjacart platform vegetables and fruits can be distributed to the retailers directly and to the restaurants across the country.
62. Foxmula
Founders: Ayush Bansal, Shubham Sharda
Industry: Edtech
Founded In: 2018
Foxmula is a community-based edtech company that focuses on offering its users training, certifications, networking internships, jobs, and workforce.
The company claims to be more than just an e-learning platform as it also goes ahead to focus on industry-oriented learning, career building, industrial hiring, and workforce management and thereby address unemployment issues.
63. GrabOnRent
Founders: Aditya Sharma, Manish S Sugandhi, Shubham Jain
Industry: E-commerce, consumer goods
Founded In: 2015
GrabOnRent believes in providing easy access to furniture, appliances, and fitness equipment for everyone.
One can simply browse through their exhaustive list of products, compare prices and delivery times among them and as soon as they select their product and make the payment online, they can get the particular item delivered right to their doorsteps.
64. ZestMoney
Founders: Ashish Anantharaman, Lizzie Chapman, Priya Sharma
Industry: Fintech
Founded In: 2015
ZestMoney is a consumer lending fintech company of India that helps people avail the benefit of digital EMIs without the need of reviewing the credit card or credit score.
The company believes that EMI should be made available to all irrespective of whether the customers holding credit cards or managing healthy credit scores.
ZestMoney helps its customers pay for their flights, mobile, clothes, household appliances, holidays, TV, laptop, and more via EMI.
65. Drivezy
Founders: Abhishek Mahajan, Amit Sahu, Ashwarya Singh, Hemant Kumar Sah, Vasant Verma
Industry: Transportation, Rental
Founded In: 2015
One of the largest marketplaces in India for bike and car sharing, Drivezy helps people turn their vehicles into earning members of their companies.
Through its platform, people can book scooters, motorcycles, and cars from others who live around them.
Starting in 2015, Drivezy currently boasts of 1500 owners tied to their network.
66. Multibhashi
Founders: Aadesh Jain, Anuradha Agarwal, Devendra Agarwal
Industry: E-learning, Information Services
Founded In: 2017
Multibhashi, as the name suggests, is a language learning app from Bangalore, India, which aims to be a huge help to Indian language enthusiasts around the country.
These learning courses are designed by the linguistics experts of the company, which is imparted to the users via Cloud LMS, cloud telephony, streaming video, real-time chat, experiential learning, gamification, and interactive evaluation.
This further leads to adaptive learning by the user.
67. ADmyBrand
Founders: Sudhanshu Goyal
Industry: Advertising, Analytics, Marketing
Founded In: 2015
ADmyBrand is an analytics-based omnichannel for ATL advertising.
This ad marketplace helps in advertising on outdoor media, mobiles, radios, televisions, hoardings, newspapers, and other media via programmatic advertising and other disruptive technologies and thereby empower the brands and marketing professionals of the age.
68. Luxaire
Founders: Nisha S Kukrejah
Industry: Fans, technology, home decor
Founded In: 2012
Luxaire is a fan manufacturing company that produces premium quality, decorative and eccentric ceiling fans to suit the growing needs of households and offices.
Every fan from Luxaire is crafted with quality and with the disruptive technology that they are powering them.
Initially starting with Punjab, UP, Sri Lanka, and the Maldives, Luxaire had already opened their eCommerce store with growing demands each day.
69. Strata
Founders: Priyanka Rathore, Sudarshan Lodha
Industry: Real estate, Financial services
Founded In: 2019
Strata is a Bengaluru-based company established in 2019, which is founded as a fractional real estate investment platform to invest in commercial real estate properties without any hassles.
Furthermore, it ensures that all these investments in properties are affordable and transparent.
70. Bonito
Founders: Sameer AM
Industry: Furniture, Interior designing
Founded In: 2012
Bonito helps in bringing interior and exterior designing solutions for residential buildings, offices, and commercial buildings.
Every member of Bonito takes care of the designing projects that come their way and promise their unique outputs in making the overall stand out from the rest.
71. Voonik
Founders: Navaneetha Krishnan, Sujayath Ali
Industry: Ecommerce, Fashion, Lifestyle
Founded In: 2013
Billed as India's first online shopping marketplace, Voonik offers stylish hand-picked items for women.
Furthermore, Voonik also offers numerous style advice and other fashion-related recommendations for their customers. 
Voonik merged with Bangladesh-based ShopUp on February 19, 2020.
72. Spoonshot
Founders: Kishan Vasani
Industry: AI, Food and beverage
Founded In: 2013
Spoonshot emerges as a personal discovery platform, which aims to replicate human cognition in the food and beverage industry.
The company leverages the all-new artificial intelligence technology to bring innovation to the food industry.
Furthermore, the cutting-edge technology that the company uses helps them to predict upcoming trends and opportunities for innovation, revealing the future of food.
73. Refrens
Founders: Mohit Jain, Naman Sarawagi
Industry: Financial Services, Internet
Founded In: 2018
Refrens is a marketplace for business service providers that boasts of a network containing freelancers and agencies and acts as a bridge between them and the customers.
It thus encourages the freelancers as well as the end-users to get the ultimate work done.
The company is headquartered in Bangalore.
74. AttainU
Founders: Divyam Goel, Vaibhav Bajpai
Industry: Edtech, Higher Education
Founded In: 2018
AttainU focuses on helping students make a career out of software engineering.
It serves as a huge full-time, live online college alternative education platform for computer enthusiasts who want to explore the possibilities of software engineering.
AttainU offers interactive and promising Live and Online full stack development courses to train the users and help them get hired and pay only when they get their jobs.
75. Blowhorn
Founders: Michael Strong, Mithun Srivatsa, Nikhil Shivaprasad
Industry: Logistics, Transportation
Founded In: 2014
An intra-city logistics provider from Bangalore, Blowhorn was founded in 2014 and has grown up to be one of the leading names in the industry.
It is distinguished by the forward, reverse logistics that it provides for first, middle, and last miles.
Whether you want to transfer 1g or 1Ton weight of goods, Blowhorn is your destination.
76. MyCaptain
Founders: Fatema Hussain, Mohammed Zeeshan, Ruhan Naqash, Sameer Ramesh
Industry: Education, E-Learning
Founded In: 2013
MyCaptain is an online e-learning platform that exposes its students to one of India's largest learning communities and thereby, helps students discover and pursue their passions.
The company was founded in 2013 by Fatema Hussain, Mohammed Zeeshan, Ruhan Naqash, Sameer Ramesh and is headquartered in Bangalore.
77. CamfyVision
Founders: Rajiv Kumar Jaiswal, Vedpal Singh
Industry: IT, Artificial Intelligence, Machine Learning
Founded In: 2017
CamfyVision is a video analytics company powered by AI, which develops intelligent computer vision algorithms using the combination of AI and deep learning.
Headquartered in Bangalore, CamfyVision explores a wide range of functionalities like ANPR, traffic management, parking detection, detecting illegal parking, vehicle counting, speed estimation of vehicles, and more.
78. Docttocare
Founders: Sugandha Agarwal
Industry: Healthcare, VR
Founded In: 2016
Docttocare is founded as an online healthcare service provider, which offers easy consultation with the best doctors, clinics, hospitals, and more.
Docttocare fosters excellent relationships between doctors, clinics, and patients and helps create better user experience and engagements by offering the options of virtual walkthroughs for the patients even before they land in a particular healthcare center.
79. Arzooo
Founders: Khushnud Khan, Rishi Raj Rathore
Industry: Retail Technology, Ecommerce
Founded In: 2018
Arzooo is a prominent retail technology platform, which acts as a B2B tech retail platform and a marketplace for the users who want to buy laptops, computers, and small or large electronic appliances.
It is one of the fastest growing B2B retail tech platforms.
80. Grexter Living
Founders: Pratul Gupta and Nikhil Dosi
Industry: Real estate
Founded In: 2016
With a view of empowering coliving, Grexter Living helps its users find well-designed, safe, and affordable places to live.
The key motto of the company is to locate good communities with commendable amenities for people to live in via a transparent process and without hassles.
81. Vedantu
Founders: Anand Prakash, Pulkit Jain, Saurabh Saxena, Vamsi Krishna
Industry: Edtech, Education
Founded In: 2011
Vedantu is an Indian e-learning platform built to ease tutoring and learning online.
The platform helps to bring the tutors and the students on a level plane that helps them connect effortlessly and experience all the benefits of face-to-face learning online.
WAVE (Whiteboard Audio Video Environment), a technology built by the company in-house, helps the students and the teachers enjoy a real-time virtual learning environment that makes online learning more interactive and interesting than ever.
82. GamesKraft
Founders: Prithvi Singh
Industry: Gaming, Technology
Founded In: 2017
GamesKraft is a gaming company that engages in developing games to be played online and through mobile gaming apps.
The company has assisted numerous games and played a significant part in developing and scaling mobile apps for Bellwether Technology startups like Goibibo, Grofers, Myntra, Flipkart, and more.
Prithvi Singh founded GamesKraft in 2017 and it is headquartered in Bengaluru, Karnataka.
83. LegalDesk
Founders: Ashok Kadsur, Krupesh Bhat
Industry: Legal, Internet
Founded In: 2015
LegalDesk.com is a game-changing platform that acts as a DIY platform for Indian users to help them create various legal documents and contracts online.
All that the users need to do with legaldesk.com is to fill up their requirements along with all the relevant information, preview their legal document and download the same as per their convenience.
Furthermore, they can also opt for the hard copies of the documents to be delivered to their doorstep.
84. Capital Float
Founders: Gaurav Hinduja, Sashank Rishyasringa
Industry: Financial Services, Fintech
Founded In: 2013
Capital Float was founded in 2013 with a view to empower small and medium-sized enterprises and companies by offering them the working capital finance that they require.
Furthermore, the company also offers short-term loans that are flexible for the budding companies and startups with which they can purchase inventory, optimize cash cycles, service new orders, expand their businesses, and more without any worries.
85. Recko
Founders: Prashant Borde, Saurya Prakash Sinha
Industry: Saas, Finance, Fintech
Founded In: 2017
Recko is a financial operations platform that helps internet businesses and companies to analyze and manage financial data and makes financial workflows like calculating commissions, reconciliation, payout creation, and reporting easier than ever before.
It is one of the best digital platforms for businesses to track and manage their account money seamlessly end to end.
86. MPL
Founders: Sai Srinivas Kiran G, Shubham Malhotra
Industry: eSports, Gaming
Founded In: 2018
Mobile Premier League or MPL is an eSports platform that enables its users to delve into their favorite games and win real cash prizes.
It is a skill-based online sports platform that brings in a wide variety of games to suit the growing needs of the gamers of today and help them join with their friends and showcase their talents along with opportunities of winning amazing cash prizes.
87. Embibe
Founders: Aditi Avasthi
Industry: E-learning, Edtech
Founded In: 2012
Embibe is an educational platform powered by personalized educational feedback services for students. 
Founded in 2012 by Aditi Avasthi, Embibe seeks to improve the educational standards of the students by leveraging personalized feedback.
Embibe is currently acquired by Reliance Industries, which acquired around 73% stakes in the company in 2018.
88. Zeta
Founders: Bhavin Turakhia, Ramki Gaddipati
Industry: Banking, Financial Services, Fintech
Founded In: 2015
Zeta can be described as a banking tech company for the modern societies that offer Modern Core and Processing for banks and financial institutions and Embeddable Banking for fintech and distributors.
Tachyon suite and Fusion are two of the best software that helps banks and fintech to get the best out of Zeta's services. 
Founded in 2015, Zeta is currently available in India and even for banks, fintech, and enterprises in other parts of the world.
89. BuyHatke
Founders: Gaurav Dahake, Prashant Singh
Industry: E-commerce
Founded In: 2012
A user in his/her usual journey to buy a specific product has to undergo a series of steps before landing on the specific product.
BuyHatke, on the other hand, is one such company that aims to wipe out all the unnecessary steps that are there in between to trouble the users and help them get what they want with a simple search.
90. Chumbak
Founders: Subhra Chadda
Industry: Shopping, Lifestyle, Ecommerce
Founded In: 2009
Chumbak is a Bangalore-based Indian gifting startup that is basically an eCommerce website loaded with products that can serve all kinds of gifting purposes.
Whether the users are looking for gifting their friends on their marriage, birthday, work anniversary, baby showers, and more, Chumbak will let them get the gift they want without many hassles.
91. Moonfrog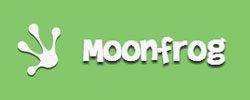 Founders: Tanay, Ankit, Puspesh, Oliver and Dimpal
Industry: Gaming
Founded In: 2013
Founded in 2013, Moonfrog is one of the top startups in Bangalore. 
It is a mobile games company and has developed popular games like Teen Patti and Ludo Club.
Backed by large investors including Sequoia Capital and Tiger Global, Moongfrog Labs continues to earn trust with its players and provides next-level gaming experiences.
92. Nestaway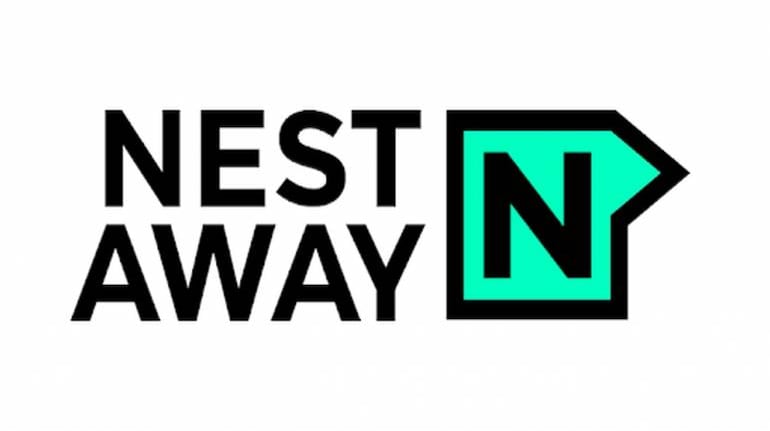 Founders: Amarendra Sahu, Deepak Dhar, Jitendra Jagadev and Smruti Parida
Industry: Online Home Rental Network
Founded In: 2015
An online home rental marketplace, Nestaway allows easy living spaces for everyone.
It allows users to rent out fully furnished flats, houses or rooms at reasonable prices without the involvement of brokers.
93. PlaySimple
Founders: Siddharth Jain, Suraj Nalin and Preeti Reddy
Industry: Gaming
Founded In: 2014
One of the top tech startups in Bangalore, PlaySimple is a mobile entertainment company and has developed several games.
Founded in 2014 with a vision to create a network of social word games, PlaySimple Games has launched a network of products that have millions of daily users.
Headquartered in Bengaluru, PlaySimple Games is the startup that has developed games like WordJam, WordTrek, WordTrip, and, DailyThemedCrossword.
94. Smallcase
Founders: Vasanth Kamath, Anugrah Shrivastava, and Rohan Gupta
Industry: Finance
Founded In: 2015
Smallcase was started to introduce a new generation of investors to the Indian equity markets using technology.
Smallcase Technologies builds platforms & investment products to invest better in Indian equities. 
A smallcase is a basket of stocks/ETFs weighted intelligently to reflect an idea.
95. Skillenza
Founders: Prakash Kumar Tiwari and Subhendu Panigrahi
Industry: Jobs and skills
Founded In: 2012
Skillenza is yet another one of the top startups in Bangalore.
Founded in 2014, the startup offers an online platform that helps you boost your skills.
In their online platform, you can take up challenges, showcase your talent and then also get hired by companies.
96. Headout
Founders: Varun Khona, Vikram Jit Singh and Suren Sultania
Industry: Travelling
Founded In: 2014
Headout, yet another startup founded in Bangalore, allows its users to discover and book tours, events, activities and other local experiences within a city.
Headout is an on-demand mobile concierge helping travelers book the best local experiences for the next 24 hours at discounted prices.
97. Flipclass
Founders: Vineet Dwivedi
Industry: Home Tutoring
Founded In: 2013
Flipclass was founded in 2013 and is India's leading home tutoring company. The company majorly focuses on the K-12 segment.
FlipClass is India's leading marketplace for quality online tuition. FlipClass connects students wanting tuition help with teachers wanting to provide tuition. 
They have a network of highly qualified teachers who are academically strong and committed.
98. Happay
Founders: Anshul Rai and Varun Rathi
Industry: Application Software
Founded In: 2012
Happay's vision is making payments a happy experience for businesses and to develop a new product to support business expense management.
Keeping in line with this vision, Happay has come up with a wide range of offerings.
Happay's business expense management solution includes Travel & Expense Management, Expense Report Automation, Petty Cash Management and more.
99. Hansel Software

Founders: Varun Ramamurthy and Parminder Singh
Industry: Software
Founded In: 2015
Hansel Software provides a mobile application management software.
One of the top tech startups in Bangalore, the platform is for mobile developers to fix bugs, update configurations etc.
Hansel.io is a B2B enterprise software that deploys real-time Nudges to drive feature adoption and address user drop-offs, at scale.
100. ToneTag
Founders: Kumar Abhishek and Vivek K. Singh
Industry: Fintech
Founded In: 2013
ToneTag allows its users to make mobile payments without the internet with the use of sound and NFC.
It works on any mobile device and does not need any internet connectivity to initiate the payment.
The company has been funded by Amazon, MasterCard, 3one4Capital, TK Kurien, Anand Chandrasekaran, and Mohandas Pai.