21 Most Profitable Micro SaaS Ideas For 2022 | Software as a Service
From tiny businesses to large corporations, SaaS has become a go-to software deployment method. Also, Micro-Saas has become quite a hot topic for entrepreneurs who are trying to solve problems for a narrow target audience. 
A micro SaaS business or product focuses on solving a problem in a niche market, using minimal resources. There is no need for big budgets and investments. The business is usually operated by one individual or a very small team with a small but dedicated customer base.
They are location independent, high margins and low risk for the company. The main focus behind the inception of the term micro SaaS is to solve problems using minimal resources.
List of Best Micro-SaaS Product Ideas For 2022
Here is a list of 10 micro-SaaS business ideas with examples. We made a special effort and listed ideas that make most sense in the current COVID-19 coronavirus situation.
1. Workforce Management
Workforce management software helps organizations plan, manage, and track employee work, including labor requirements, employee schedules, and paid time off (PTO). Workforce management platforms offer a variety of features that enable users to optimize workforce efforts. 
Companies use workforce management software to forecast labor demand, create and assign employee schedules, track attendance, and report on workforce efficiency.
A trending SaaS software that enables organizations to plan, track, and manage the allocation of labor resources effectively. It's predicted that by 2023, at least 95% of sales of new workforce management applications will be deployed in the cloud.
2. Billing and Invoicing
Software to create customizable invoices that can be converted to PDF or emailed to clients with one click. Save your customers time with recurring invoices. 
Paired with time tracking, it can improve productivity control in the business.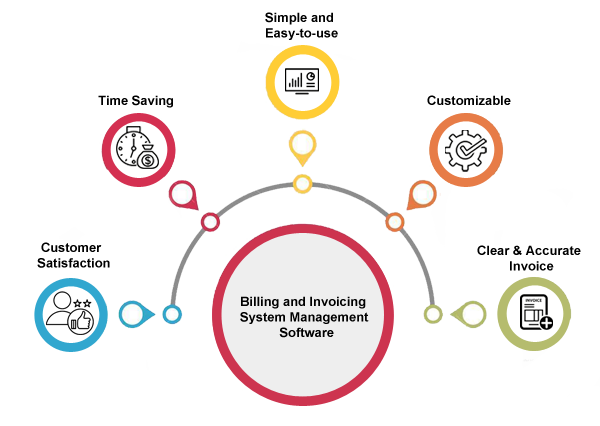 Invoicing software is a tool that automatically generates billing for rendered services and products. This tool creates a list of services and products along with their corresponding costs and sends them to your customers as an invoice. 
These invoices are commonly created using ready-made templates, mostly professional-looking ones, which makes the process easier and advantageous to businesses.
3. Email Management
Email management software helps organizations manage their electronic correspondence and share timely updates with partners and customers. Email tracking and analytics provide you with actionable insights to support your email team's productivity.
Email management software also helps users sort, organize and reply to huge volumes of inbound customer emails. 
But it is by no means limited to providing support; email management software can be utilized for any situation that involves bulk incoming emails, such as campaign feedback or internal service desk of multinational companies.
4. Cookery & Recipe Software
Cooking is quickly emerging as a favorite activity of everyone during the lockdown. Chefs and restaurants are sharing their recipes and conducting live demos of popular dishes. An app that lets customers manage, organize, and share recipes is a very good business idea.
Everyone wants to learn how to cook a decent meal to serve to their family or friends. That is when the cooking recipe app comes to the rescue. However, not everyone is blessed with the art of cooking a delicious meal. This sounds frustrating to hear.
A recipe app to steer people through meal preparation is one of the best solution for it. It offers the functions to make cooking easy and enjoyable and gives step-by-step directions.
5. Journaling
Not everyone likes writing about the experiences they are having in their daily lives. People now have more time than ever to reflect on their lives. Software like Punkt makes it easy for anyone to journal their thoughts with a unique one-sentence technique.
6. Learning For Employees
Empower employees to activate the potential of their organization. A remote learning software with productive binge-worthy content will help employees thrive as they stay indoors. 
Training employees helps make employees more productive. Companies that spend at least $1,500 per employee annually report earning 24% more profit than those with smaller learning and development (L&D) budgets. This micro-learning approach is more engaging and less time-consuming.
7. SaaS-based Grocery Service
Since the beginning of lockdown and social distancing norms, people keep looking for answers to the question: Are there any online grocery stores near me? 
And the answer they get is Yes. The grocery business is experiencing a surge in online grocery delivery apps, and shopping for groceries online has become the new normal for consumers.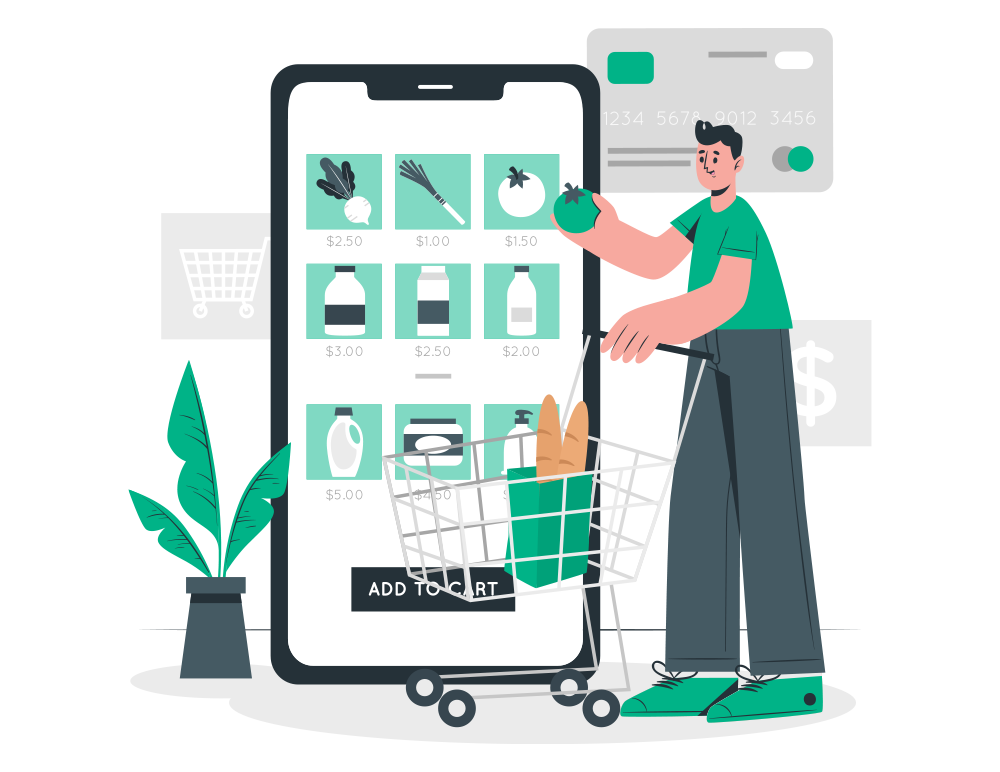 There has been a significant increase in the number of people shopping for groceries online. Grocery delivery apps are now in demand more than ever. With a SaaS-based model, the deployment is very fast and easy.
8. Training and Mentoring
Mentoring software is a technology platform that facilitates the organisation and management of effective mentoring programs, including matching mentors & mentees, scheduling sessions and tracking progress. For organisations looking to successfully scale mentoring, mentoring software will become pretty essential.
Training apps provide ready-made courses for both children and adults. More and more people are taking up online courses to learn the latest skills and level up in career and life. If you're an instructor yourself, earn money by teaching people around the world.
Mentoring has a number of benefits, for both the person receiving the mentoring, and the person giving it. So it's no surprise that 71% of Fortune 500 companies have formal mentoring programs.
But the problem is, running mentoring programs in the workplace requires a lot of time and resources, and they're notoriously difficult to track.
9. Analytics Solution
Web Analytics software enables organizations to track and analyze information of their website visitors. The advanced analytics information helps convert more trails into paying customers and generate more revenue for your client.
10. Content Management System
A content management system is a tool that helps you build a website without needing to write all the code from scratch or even know how to code at all.
A content management system has all the tools that are needed to create beautiful and optimized content for websites. A collaborative approach where content, design, and development teams produce a finished product is followed.
11. Marketing Automation SaaS Ideas
People from around the world can connect through social media. These days social media platforms have a huge number of users that turn social media into a potential platform for marketing. 
Many businesses have started using social media as a method of reaching out to their consumers, whether by posting pictures of their businesses or running advertisements. 
Now demand for marketing automation software has increased for social media. This software can manage social media posts, SMS, Email for accompaniment. 
But with emerging demand, there is space for more.
12. Telehealth Care SaaS Ideas
While trying to attain the best health conditions, distance is a big barrier. Because of climate change, the need for medical facilities is growing more than ever. 
Telehealth enables people to access health care from a distance. With the Telehealth SaaS services, doctors can consult with their patients online. With the increase in demand for telemedicine, the industry is highly profitable and has a great deal of demand. This SaaS idea provides remote patient monitoring and mobile health. 
13. Team Communication SaaS Ideas
Communicating with teammates becomes an issue for everyone due to COVID-19. This pandemic situation has not only affected one country or a specific area but the whole world is still facing it. Many applications already offer team collaboration. 
But this has more space and is ready to grow. Team communication software makes it possible to discuss projects while staying at home. The industry needs some revolutionary AI-based SaaS services to take communication to another level.
14. Video Editing SaaS Ideas
In the world of digital marketing, video content is the traffic booster. Companies and individuals create exciting videos to sell their products or services. 
Many software is on the market for professional video editors. But not all the time do we want to have a professional editor to edit videos for us. Nonprofessionals find it difficult to use this software. This is where the need for a video editing SaaS solution appears. 
Video editing SaaS solutions can be great micro SaaS business ideas as people love video content more than any other type of media.
15. Content Planning SaaS Ideas
Content planning SaaS solutions can prove a great deal. Content creators face the big problem of planning their content. It is a time-consuming and tiresome process. Planning helps you to work more effectively, no matter what is your role. It helps you to achieve your goals. 
To solve these problems, many platforms offer content planning, creation, and analysis. But there is more need for such SaaS ideas. Make your software easy to use and guide your customers on how your SaaS idea can solve their problems.
16. Virtual Assistant SaaS Ideas
As more and more companies are dealing with their customers with the help of AI-based virtual assistants. With good SaaS ideas for virtual assistants, the customer experience is improved at a low cost. It can handle planning, scheduling, 
SaaS, and measuring the engagement of the team. Several virtual assistant SaaS companies have taken innovative approaches to the virtual assistant SaaS business. 
But there is a need for more exceptional SaaS ideas. The virtual assistant ideas can provide the best marketing strategies. It is possible to get a more accurate route to a specific market with these Virtual Assistants. 
17. Freelancers CRM SaaS Ideas
Customer relationship management tools are used by businesses. These tools connect different areas of the same company and boost their performance. 
Freelancers' CRM SaaS ideas can do the same for independent workers. Freelancers manage their whole business on their own. 
This overburdens them with work and affects their interaction with their customers. With these micro-SaaS ideas, you can offer a reliable tool to track interaction with their customers. A variety of profitable SaaS startup ideas can be found in Freelancers CRM software.
18. Education SaaS Ideas
All educational institutions have changed their teaching system to an online mood. Students started learning with the help of the internet more than ever. This opens the door to new micro-SaaS business ideas. Students are looking to get an education in their own homes. You can help students with online sessions or recorded videos. This SaaS business idea can solve a wide range of students' problems. 
This SaaS idea could include learning for disabled students. You may be able to advise students about major career options. You should help them find out their weakness and how to turn it into a strength.
19. Social Media Analysis Platform
The management of social media for a brand takes a great deal of time. You need to know which content is doing best. Which social media platform is beneficial for your niche? 
Above all else, businesses need to interact effectively with their customers. Online presence is a challenge for businesses. It is always difficult to manage and analyze social media activities. 
Here is your SaaS startup idea. Check the competitors, who are already providing their services. 
Make a list of all requirements and answer why people will select you over others? Create a software service. Strive to market your services with the best strategies.
20. Healthcare Management App
People most of the time ignore their health as a result of being occupied with neck-deep work schedules. Plus, given the Covid situations where taking care of your health has become an utmost priority, developing a healthcare management app sounds just perfect!
A healthcare management app will never fail to appeal to health-conscious individuals, parents, young moms, pregnant women, nursing mothers, geriatric nurses, and others as long as it offers a smooth experience of managing doctors' appointments, maintaining daily health habits, track fitness routines, etc.
21. Social Media Post Manager
Given the astounding reach to billions of users and the effectiveness as a marketing and branding tool, social media platforms are extremely powerful these days.
And though brands, businesses, and even individuals need social media post managers, they often don't have one.
Now if you can provide them with an app that performs flawlessly yet costs less than hiring a social media manager, your SaaS product will be successful for sure!
How do I find Good SaaS Ideas?
Follow these steps to find profitable SaaS startup ideas
Write down all the ideas you have in your mind (irrespective of the niche) 
Use the internet to do problem research with a big audience. ( many ideas will go off the list)
Choose one idea you find more in demand ( preferably related to your industry if there is any) 
Check if all the audience are facing some common problem (your experience of related comes in-hand) 
The next step is to check out the competition. You should consider what your competitors are offering as SaaS. 
If you need to simplify an existing product or have to create a new one ( answer the question) 
You have a list of all the requirements. Develop your product or hire a developer for you. 
It will take a few days, and your software as a service is ready to present. 
Conclusion
A SaaS startup is a great way to start a profitable business at a low cost and with no need to worry about the location. Micro SaaS niches mentioned above are going to boom. Just focus on the problem and the solution to come up with great SaaS business ideas. Think, if it comes to tackling the same problem, how am I going to go about it? Consider all the solutions. Make a small SaaS company offering the best solutions. I wish you success with your project!