7 Best Business Startup Books For Entrepreneurs To Read In 2022
Guidance and inspiration are two important things in a successful entrepreneur's life. And while mentors and peers in the ecosystem both can provide plenty, there is nothing like exploring wisdom between the pages of a well written book.
When the going gets tough and ideas run dry, read the stories of successful founders who have been there, gone through all of that and done that, fought all the wars similar to which you faced or are going to face at the moment, and have found success.
Best Business Startup Books for Entrepreneurs:
1.
Zero to One
Authors: Peter Thiel and Blake Masters
Available on: Amazon
Rating: 4.5/5 (9524 global ratings)
The next Bill Gates will not build an operating system. The next Larry Page or Sergey Brin won't make a search engine. If you are copying these guys, you aren't learning from them.
It's easier to copy a model than to make something new: doing what we already know how to do takes the world from 1 to n, adding more of something familiar.
Every new creation goes from 0 to 1. This book is about how to get there.
2.
The Hard Thing About Hard Things: Building a Business When There Are No Easy Answers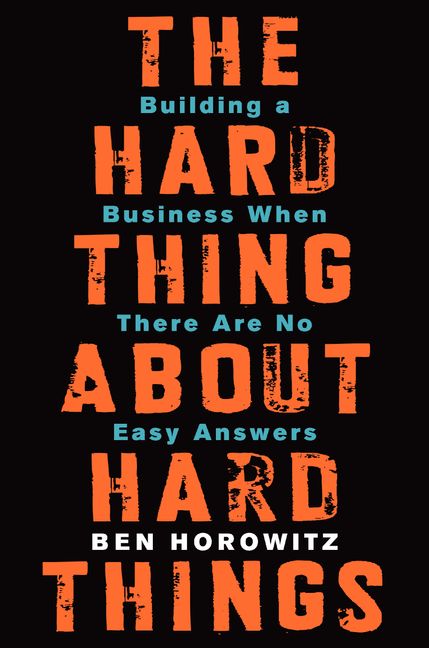 Author: Ben Horowitz
Available on: Amazon
Rating: 4.6/5 (3616 global ratings)
3. Founders at Work
Author: Jessica Livingston
Available on: Amazon
Rating: 4.4/5
4. The Lean Startup
Author: Eric Ries
Available on: Amazon
Rating: 4.6/5
5. The $100 Startup
Author: Chris Guillebeau
Available on: Amazon
Rating: 4.2/5
6. Never Too Late to Startup
Author: Rob Kornblum
Available on: Amazon
Rating: 4.5/5
7. Start with Why
Author: Simon Sinek
Available on: Amazon
Rating: 4.6/5